User Management
User Management - Add User
To add or edit additional users in Canix, be sure to be in the web application.

Select the +Create User button in the top right hand corner.

Complete the Create New User Form with Name, Phone Number, Email, Password, Metrc Key (if applicable) and to identify someone as an Administrator. Note: Identifying someone as an Administrator gives them permission to add additional Users in Canix, to update the facility license number in Canix and receive Manifest emails. Once all information has been entered select Submit.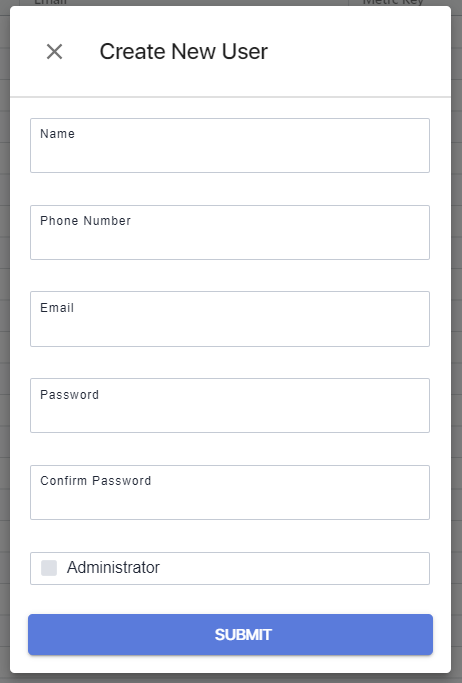 **Once the account has been created, the additional users will be able to login to Canix using the email address and password provided.
---
---