Update Billing Information
Update Billing Information
To update billing details you must first login to the web application of your Canix Account.
If you have had a lapse in your Canix Subscription you might be prompted to update Billing Details upon logging into your account.
First access the menu on the left, select Admin, then select Billing Details.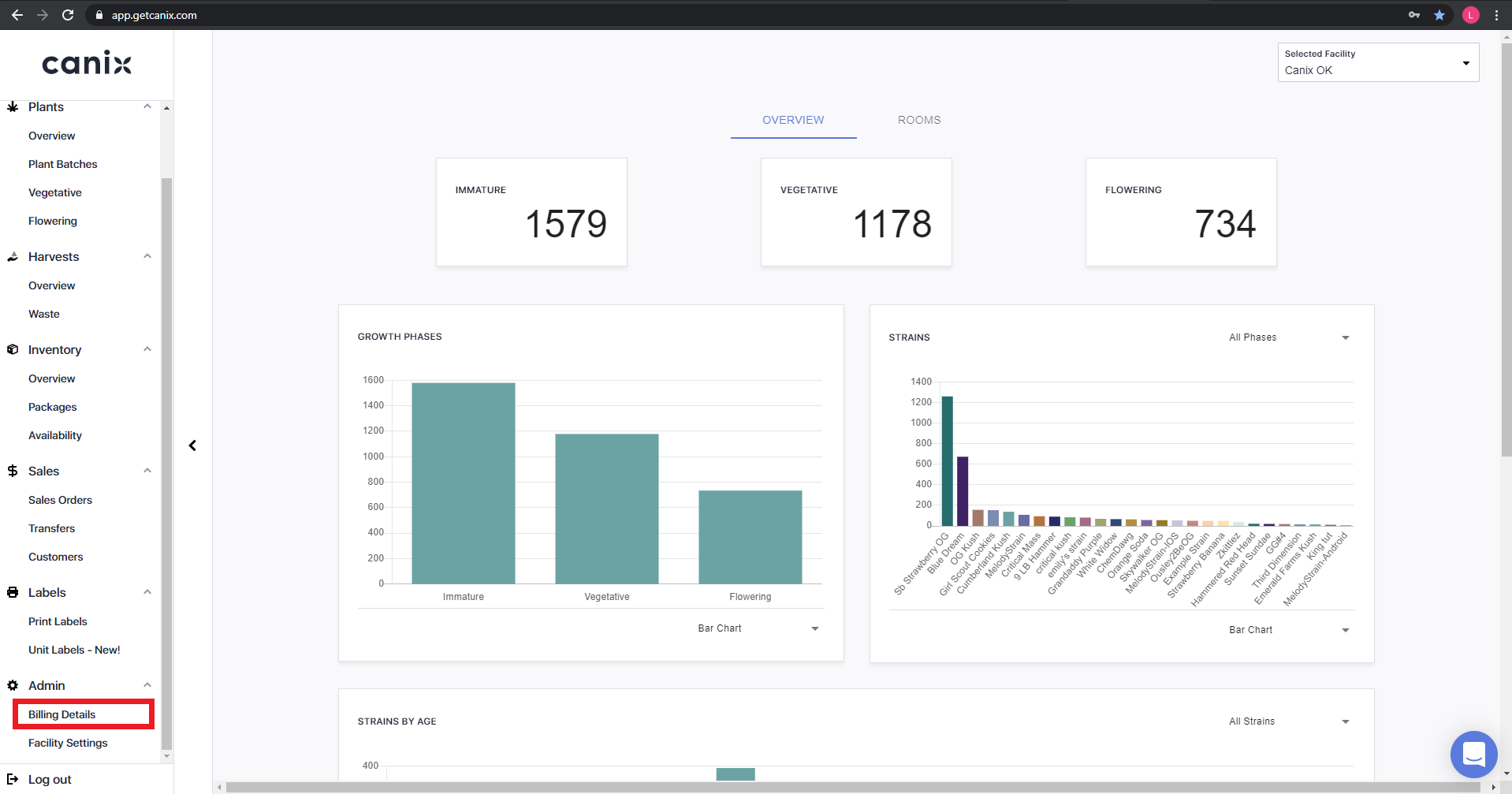 The Billing Details menu will appear and you will be able to update Name, Email, and Card Information associated with your account.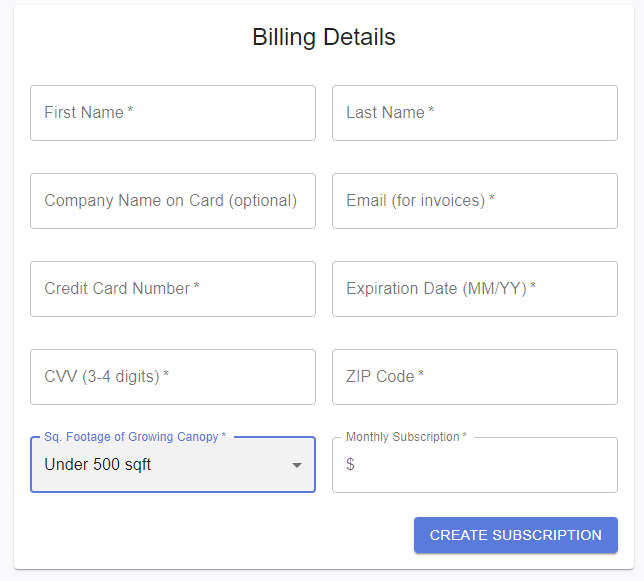 Once that information has been updated, select Create/Update Subscription.
---
---