Creating a Package from a Package (Mobile - Non-Metrc)
Creating a Package from a Package
The following article provides steps to split bulk packages of material into smaller sub-packages to align with orders. This can be done on the web (link to the web article for split while invoicing) or on the mobile application
Pro-tip: Tracking unit weight when moving from the larger inventory to the smaller packages is key.   Canix tracks the total weight of the smaller packages.  This must be less than or equal to the total weight of the larger (parent) package
From the Mobile App:
Packages > Create Single Package
Note: If creating multiple packages of the same quantity from the same source bulk package, follow these steps in the web app to Create a Package from a Package
Create Package From: Packages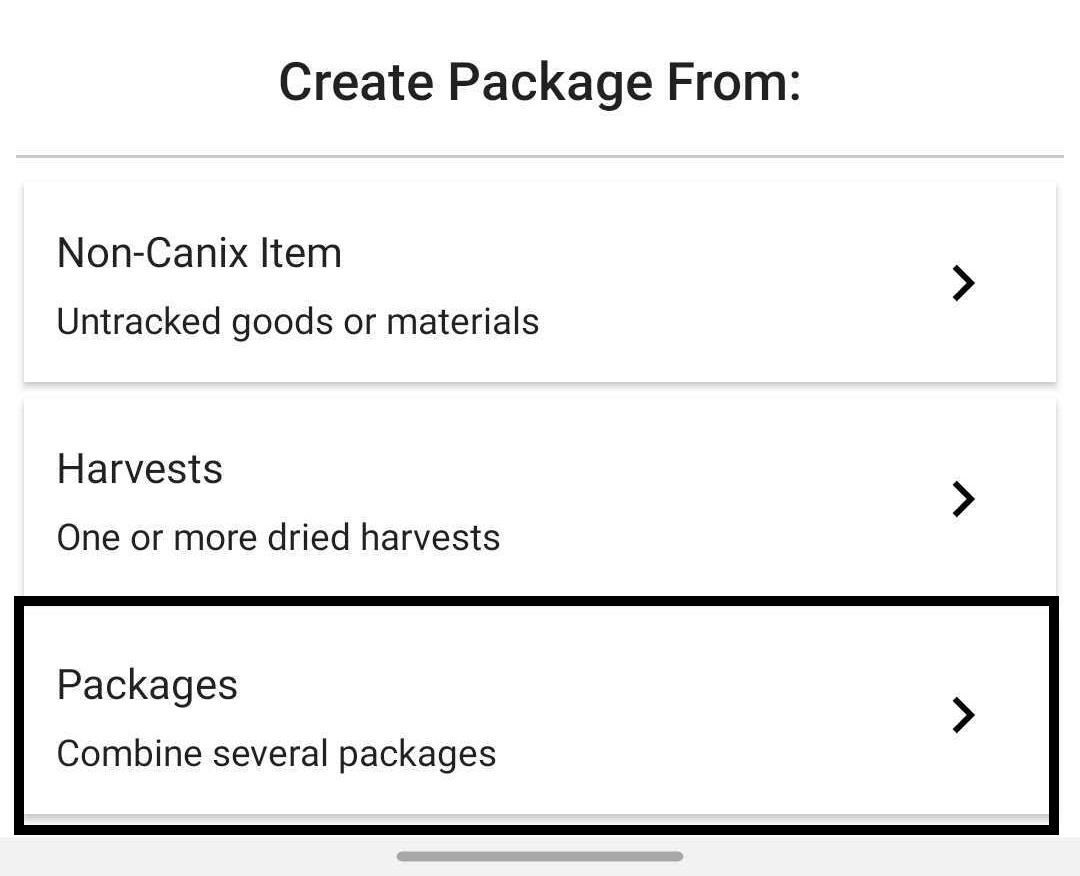 Create Package by completing all required fields: Enter or Scan a New Package Tag, Search for the Item Type, and Room, Enter Packaging Date. Note: There is an option to mark this package as a Testing Package if sending to a testing facility to be tested. Note: this does not mean that the product was tested previously, but is to indicate that it is a package created for testing specifically.
Select Add Package Contents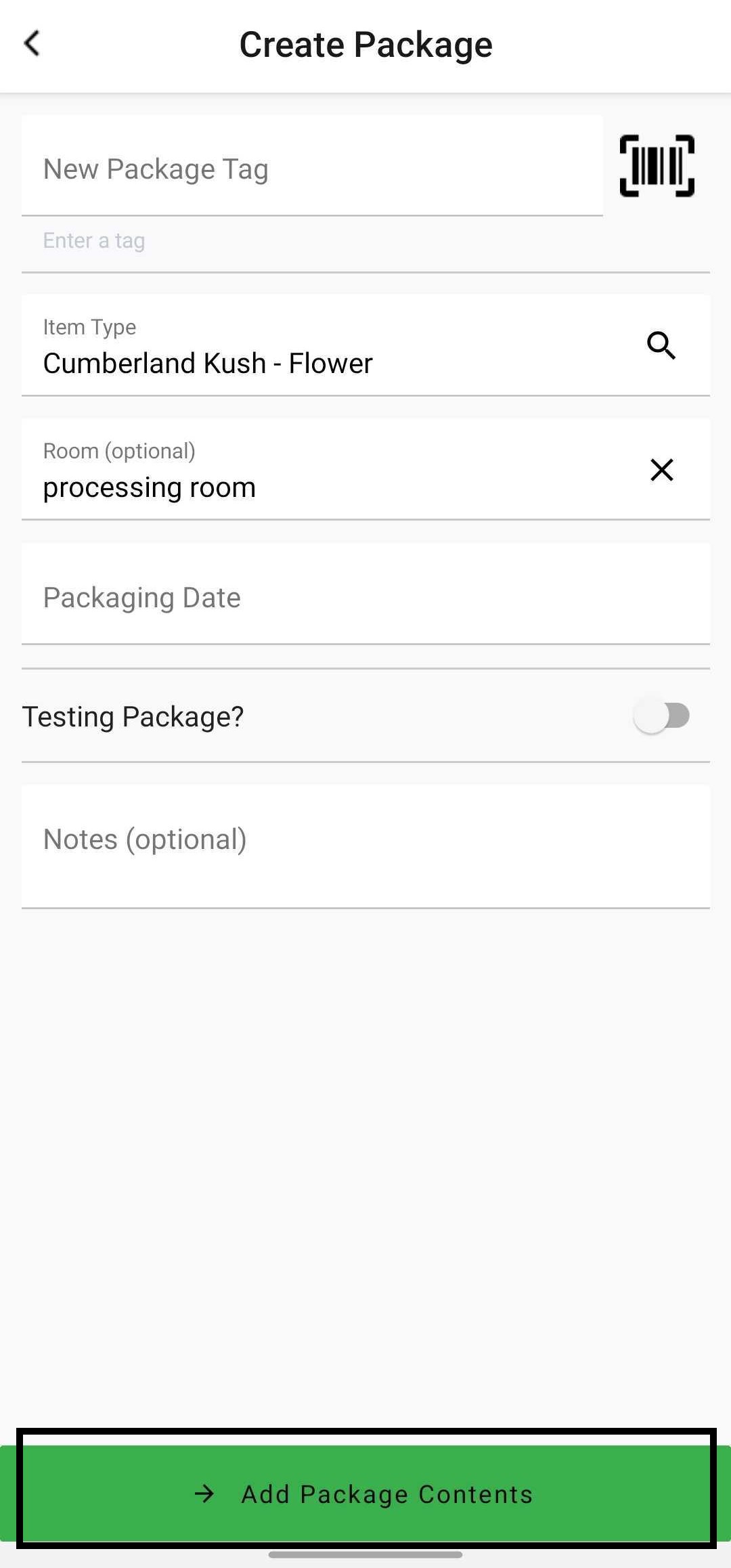 Select the Red Icon with the White Plus Sign to select a package to pull weight from.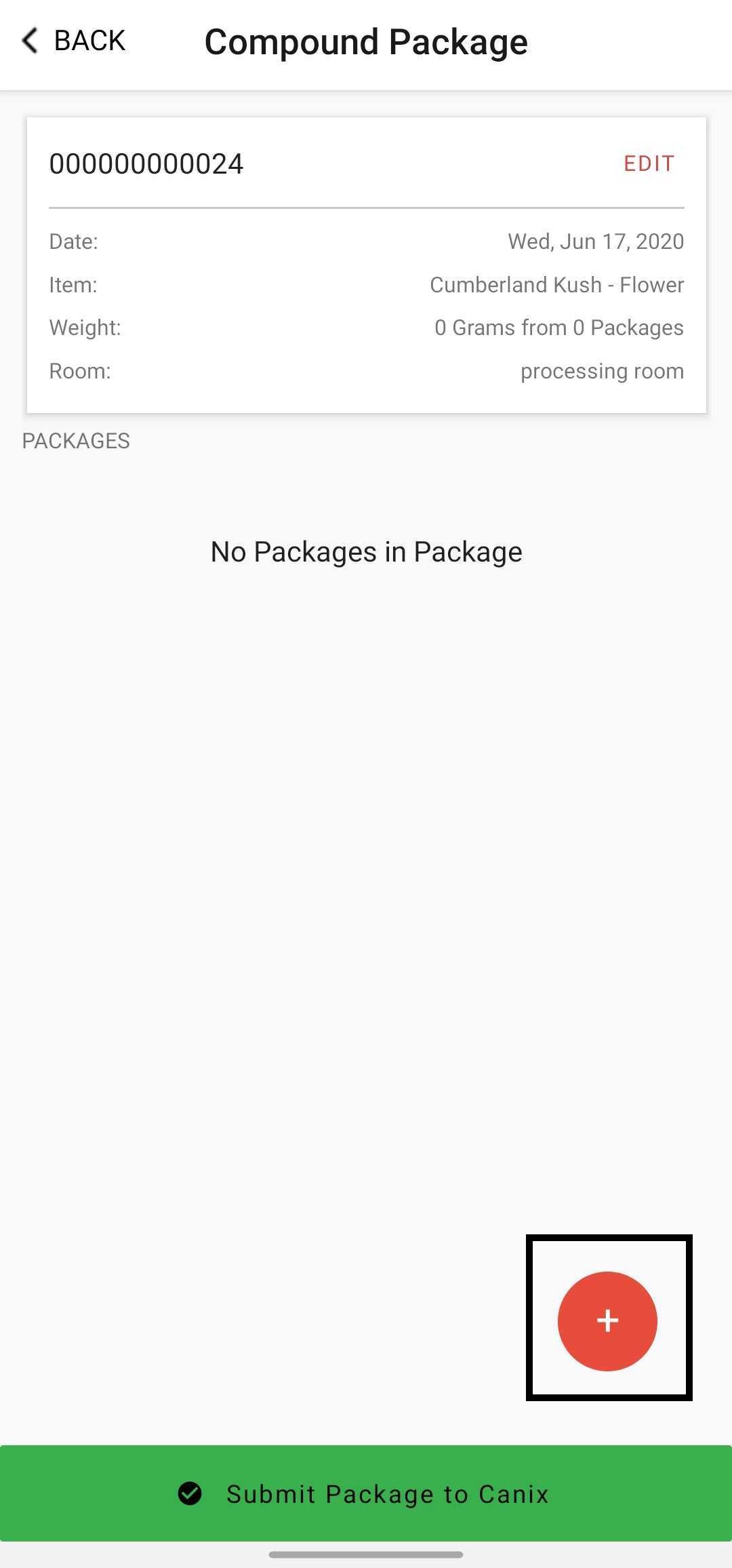 Enter or Scan the Package Tag you are wanting to create a package from. Enter the Packaged Weight of the new package and select the Unit of Measure.
Select Move Package Contents to move weight from the original package to the new package.
If all details look correct, Select Submit Package to Canix.
Submit Package to Canix? Select Submit Package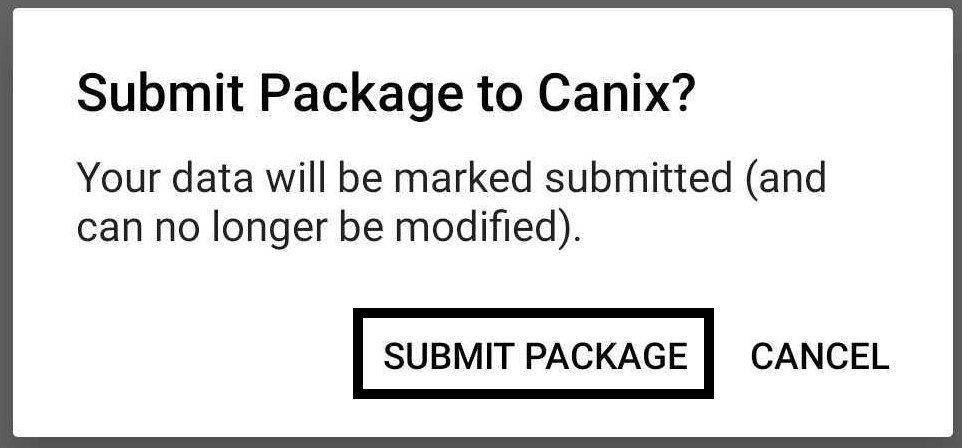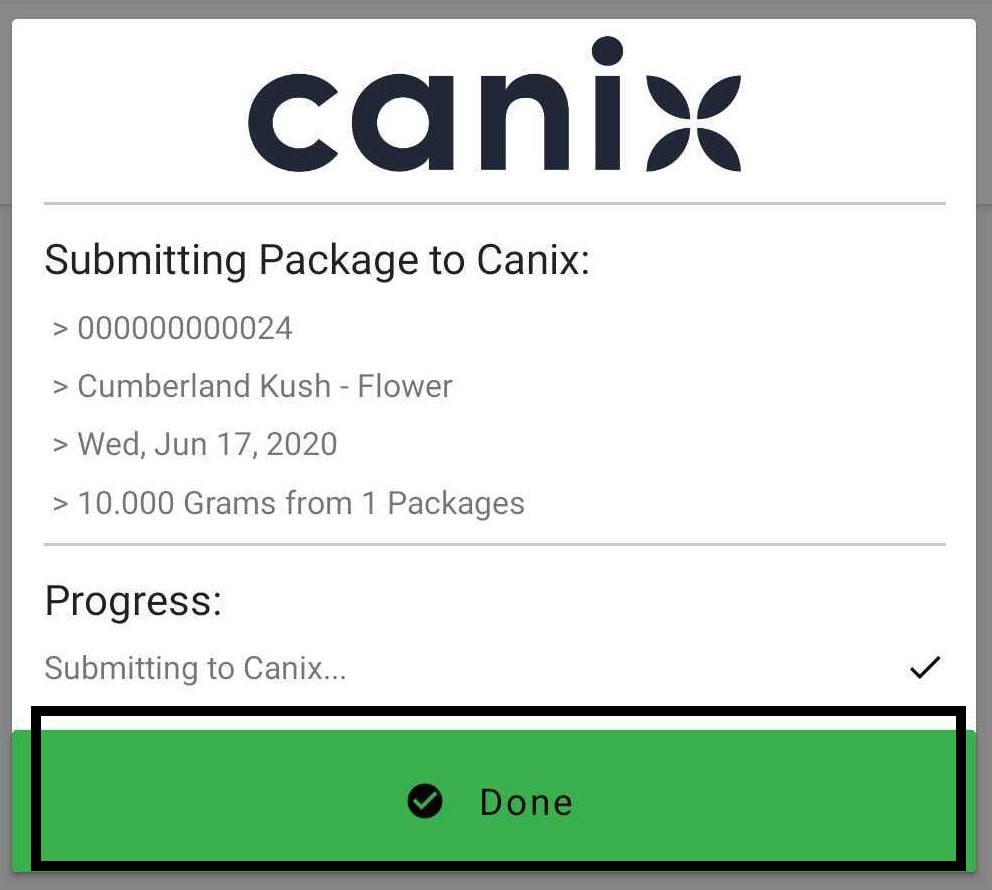 You have successfully Created a Package from a Package!
To view Active Packages Select, Inventory > Packages > Active
This will also reflect in Metrc.
---
---