Incoming Transfers - (Web - Non-Metrc)
How to Accept Incoming Transfers
To accept incoming transfers from the Web Application of Canix:
Inventory > Incoming Transfers

Then select, +Accept Incoming Transfer

Complete the following fields: Transfer Name, Source Facility and Received Date and Time.
Pro-Tip: **When creating the Incoming Transfer Name, be sure to include the date as well. This makes the Transfer easier to locate if you receive multiple transfers from the same facility.**
Then select, Create Incoming Transfer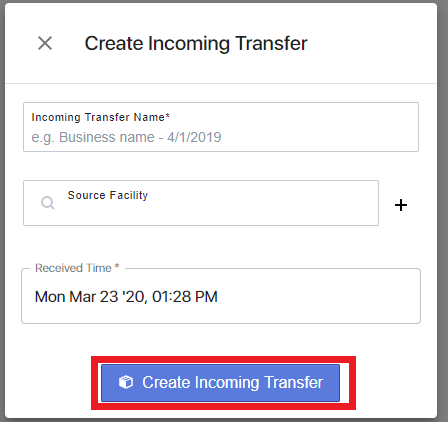 Now that you have created the Incoming Transfer, you can add packages to the transfer by selecting: Add Package to Incoming Transfer.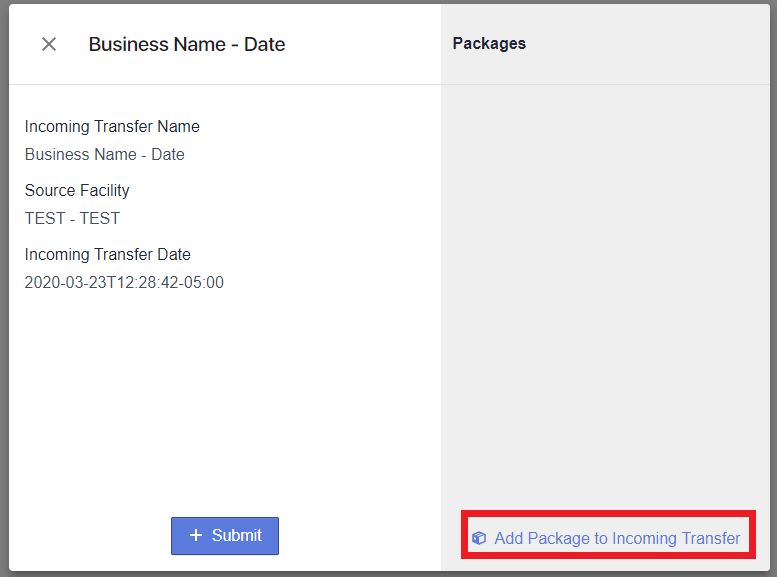 Now you can Create the Package, associated with the incoming transfer. Enter the required fields: Package Tag, Item, Weight, and Weight Unit. Then select, Create Package.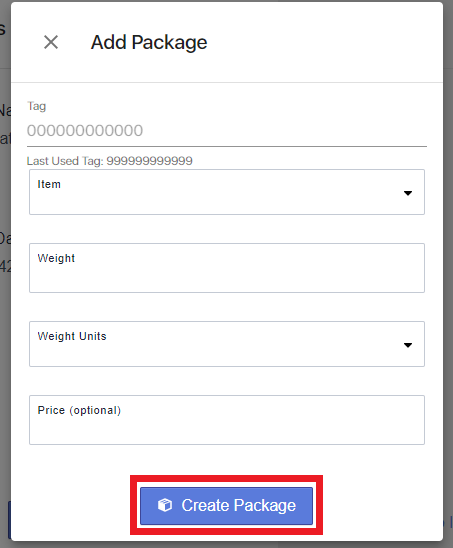 Once the Package has been created, you will now be able to confirm the Incoming Transfers contents and Submit.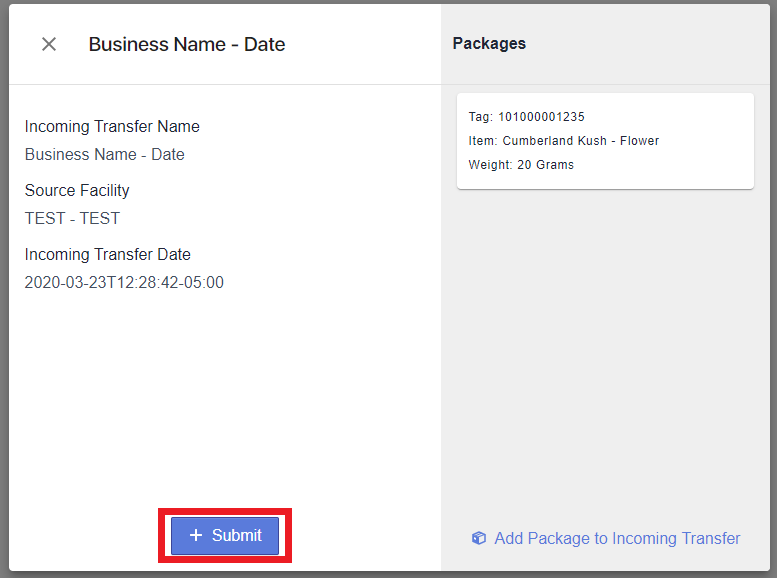 Now that the Incoming Transfer has been submitted, it will now be listed under Incoming Transfers in Canix.

**Note: The Packages created for the Incoming Transfer will now reflect in Active Packages and it will update Inventory Availability in Canix.
---
---