Deactivate a Package (Web - Non-Metrc)
Deactivate a Package
Deactivating Packages in Canix marks them complete and inactive. A deactivated package can no longer be adjusted, transferred, or used to create other packages.
Pro-Tip:
Package weight should be zero when deactivating a package. Create a Package Adjustment with the reason for adjustment as Waste (Unusable Product) if necessary. This ensures your inventory is correct.
From the Web Application:
Inventory > Packages > Active
Check the box next the the package(s) you are needing to Deactivate
Hover over Actions, Select Deactivate Packages

Select Deactivate after confirming the correct package(s) have been selected.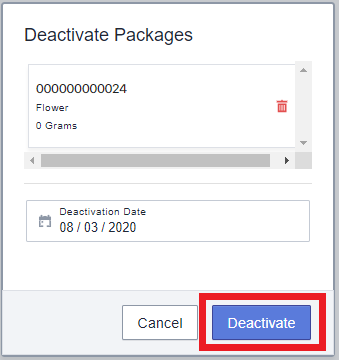 A confirmation window will appear, select SUBMIT to deactivate the package(s).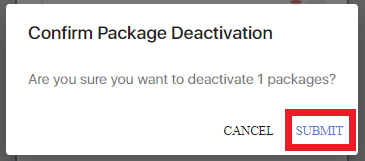 **You have Successfully Deactivated a Package in Canix! **
To view Deactivated Packages from the Web Application: Inventory > Packages > Deactivated
---
---