Creating QuickBooks Invoices
Invoices can be generated from sales orders in Canix to be viewed and printed from your QuickBooks Online account. The following steps outline how to create a QuickBooks invoice through Canix.
Connecting your QuickBooks Online account
To connect your QuickBooks Online account, navigate to Admin > Integrations > QuickBooks Online and select the Connect to QuickBooks button on the right to sign into your account.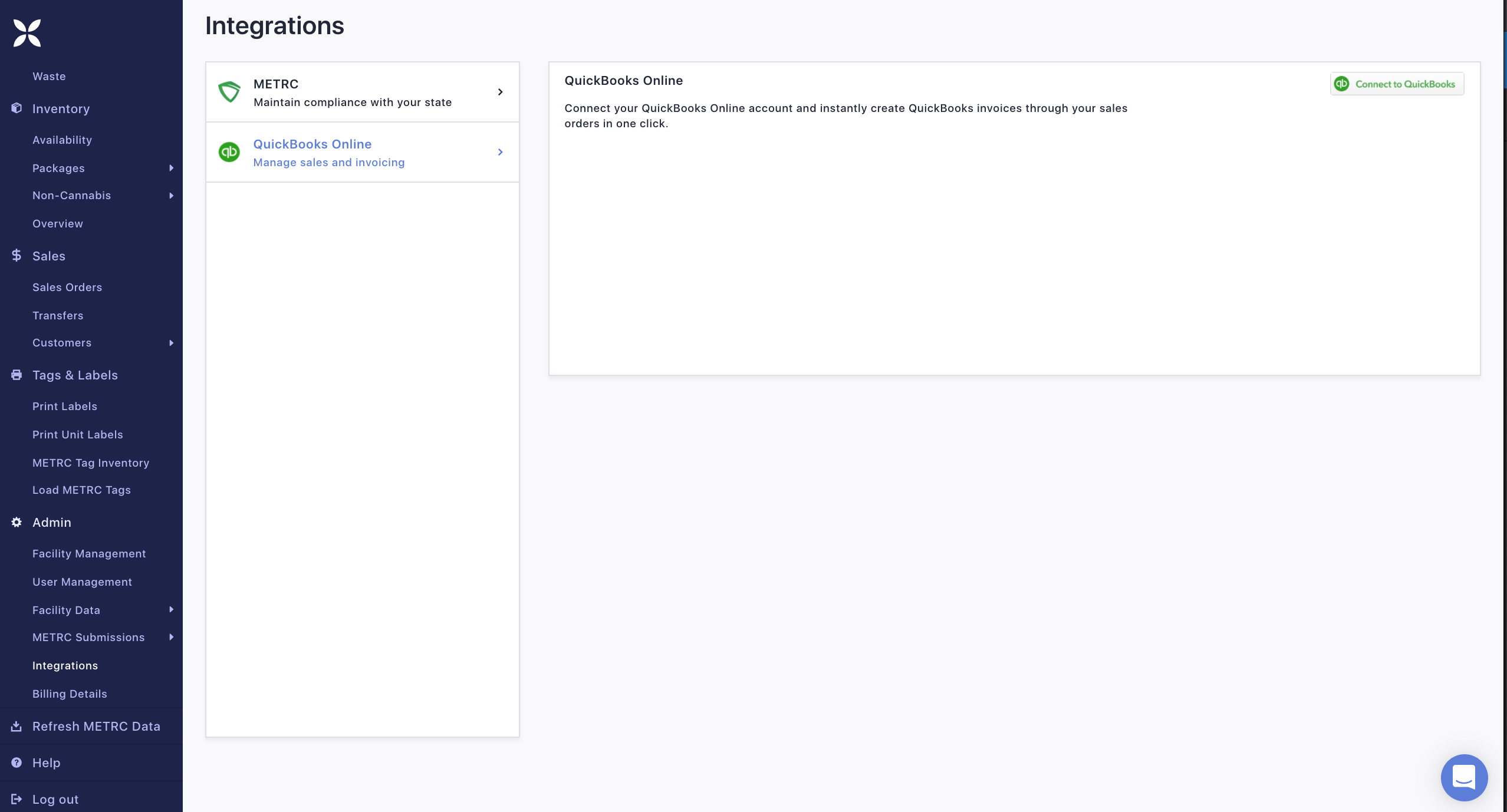 Creating QuickBooks Invoices from Sales Orders
After you've created a sales order, open the existing sales order to now view options to generate invoices, record payments and create transfers.
Hover over Generate Invoice and select Create QuickBooks Invoice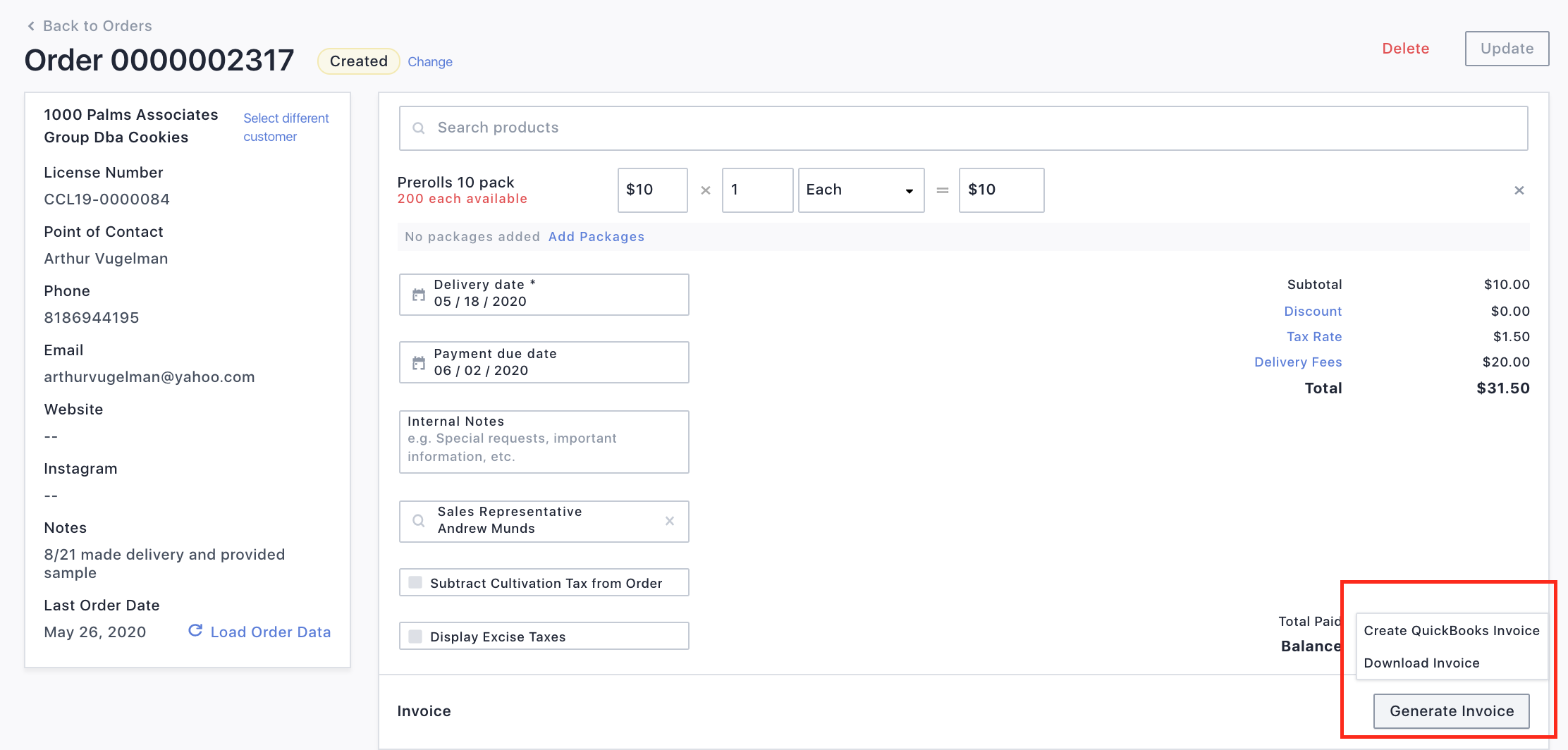 Assign QuickBooks products to each product on your sales order with the Select QuickBooks Item link seen below the Canix item
Enter the Send Invoice To email, Invoice Date, Payment Due Date, Delivery Date and Internal Notes (optional)
Note: The email entered in Send Invoice To is not emailed directly from Canix but is populated in the QuickBooks invoice when ready to be sent.
Search or select the QuickBooks customer in the customer details on the right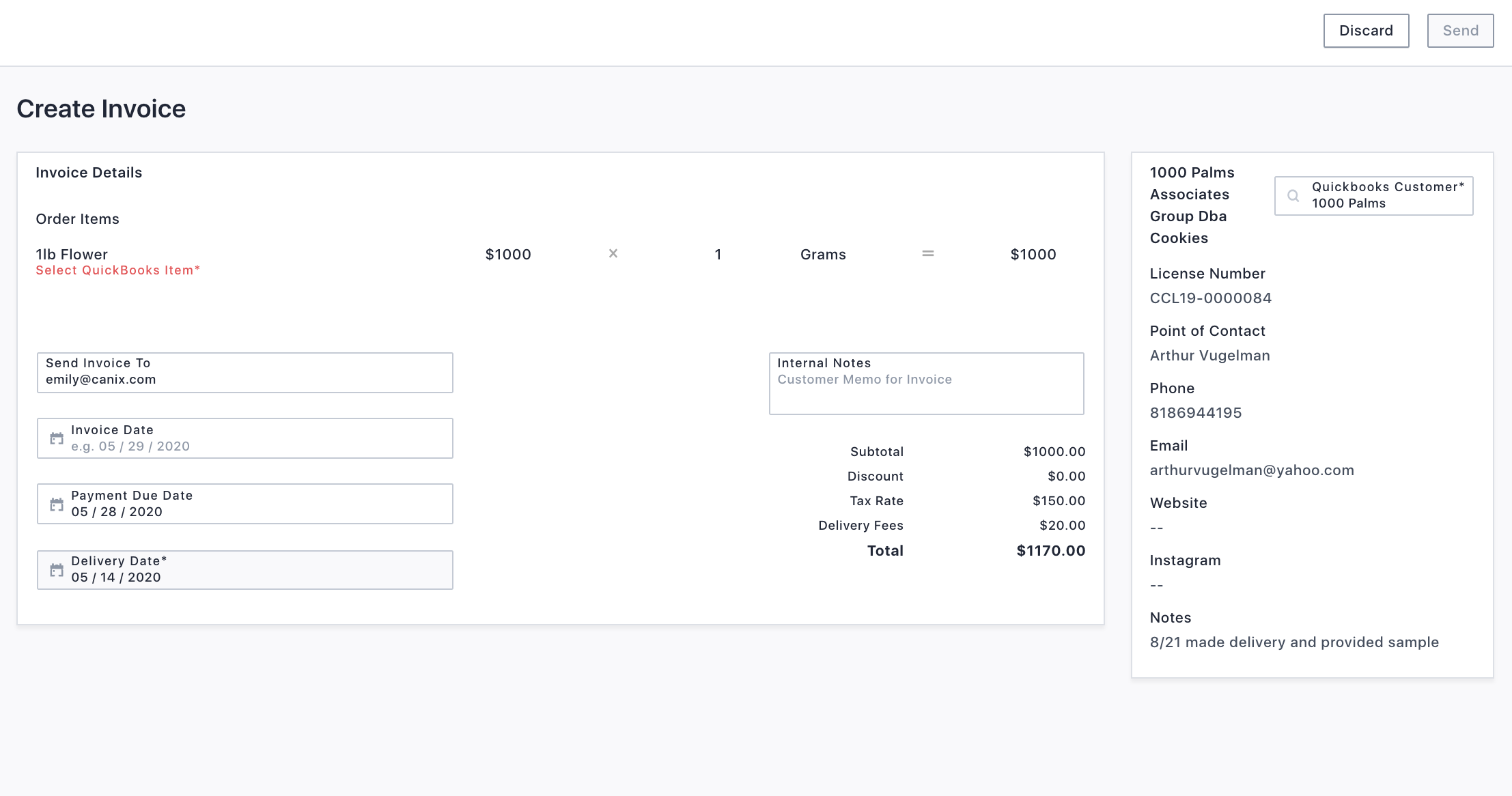 Once all fields have been filled out, click Send to create the invoice in QuickBooks
The following fields will be created on the invoice and can be edited in QuickBooks: Invoice Date, Due Date, Shipping Date, QuickBooks and Canix Product, Item Quantity, Unit Price, Item Total, Discounts, Shipping and Subtotals.
Note: To include tax on the invoice, enter selected tax in the dropdown in QuickBooks.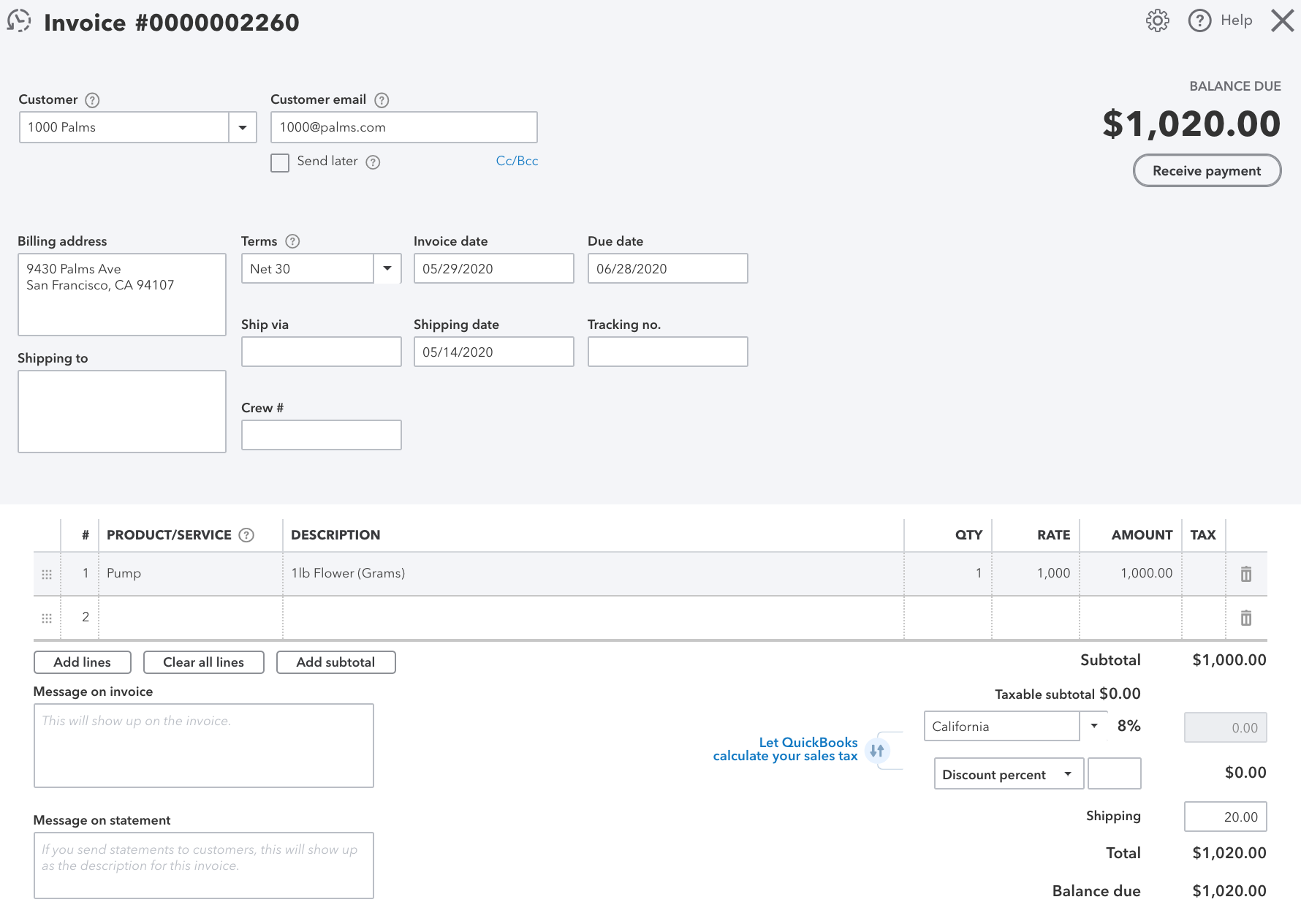 You can now find the invoice in your QuickBooks Online account or through Canix.
---
---