Welcome to Metrc Email (Example)
First Time Credentialing Example:
Within 24 hours of the time a Metrc administrator requests credentials, the requester will receive a "Welcome to Metrc" email from [email protected] and will have two links to the __.metrc.com website.
The first link will redirect the Admin to the website and automatically add the security key into the login screen.
The second link is provided to allow the user to create a short cut or web link for future use.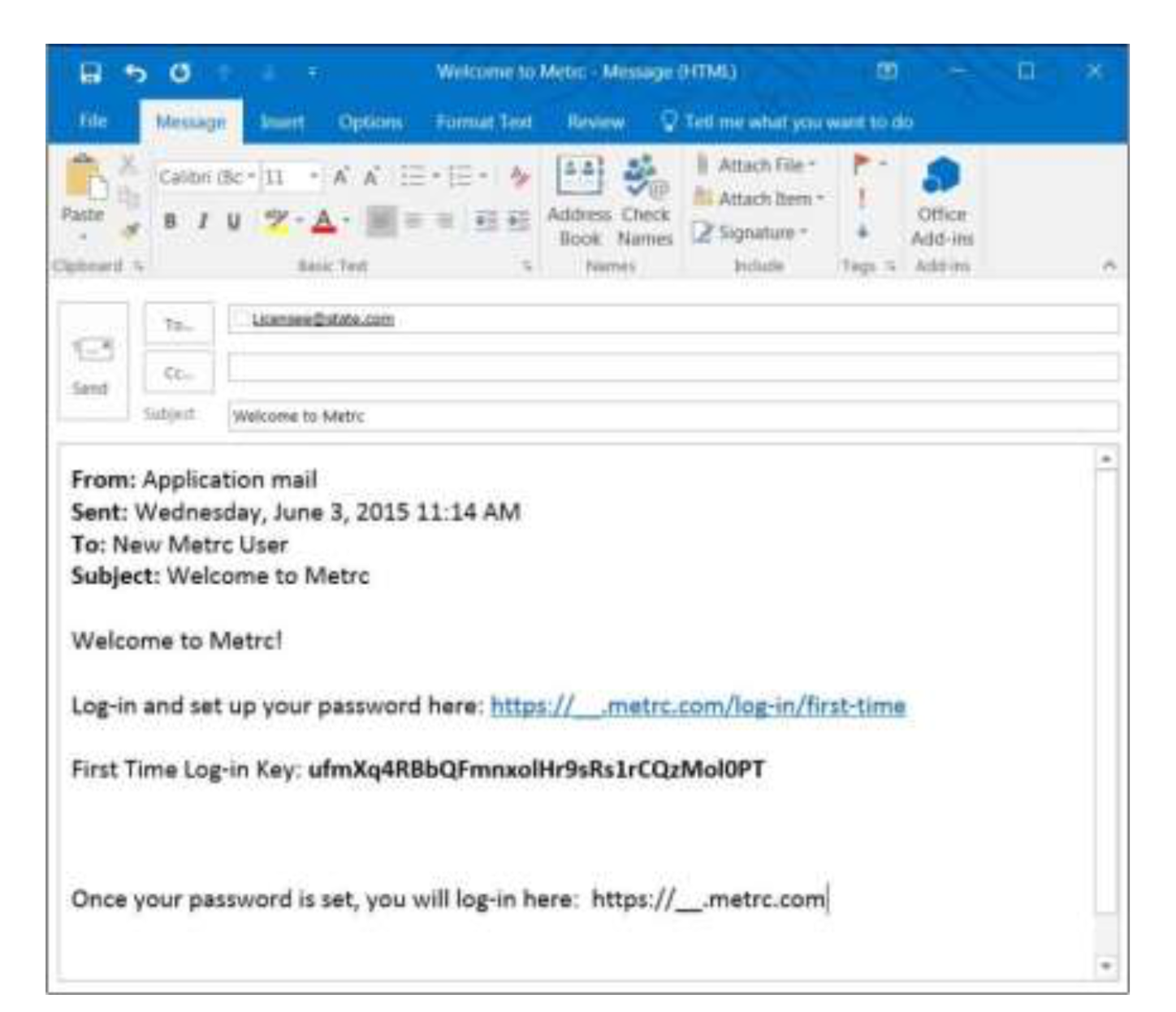 Please note:
The email may be delivered to a persons junk, spam or trash folder or deleted outright because of individual security settings.
The welcome email is only good for 24 hours and will then become invalid for security purposes.
If you have trouble with your Metrc credentialing login, you may request another security key by contacting [email protected]
Please note the __.metrc.com will be replaced with your state url.
---
---