Setting up your LeafLink Integration
Canix now offers an integration with LeafLink which allows you to connect your marketplace with your inventory systems. This will allow for a more seamless process of creating, managing, and fulfilling sales orders. In this article you'll learn how to set up the LeafLink and Canix integration.
Set Up
LeafLink API Key
First you need to obtain your LeafLink API key.
A LeafLink administrator must complete this step.
Log in to your LeafLink account
Navigate to the Settings > Developer Options
Scroll down to Your API Key
Copy the key (double click > right-click > select copy)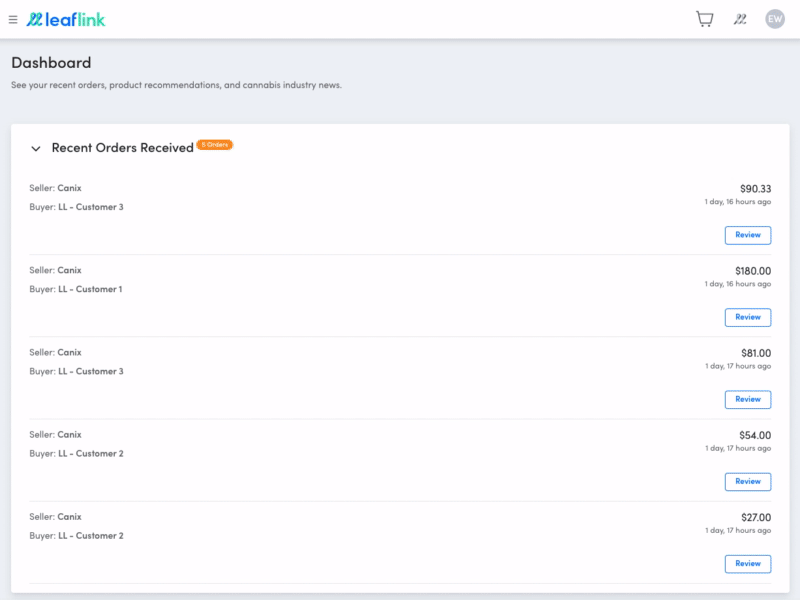 Canix Integration
Now you'll need to connect your LeafLink account to Canix.
Log into your Canix account
Navigate to Admin > Integrations
Click LeafLink
Copy the API key you collected in the previous step
Paste the API key in the box, Paste your API key here...
Click Update LeafLink API Key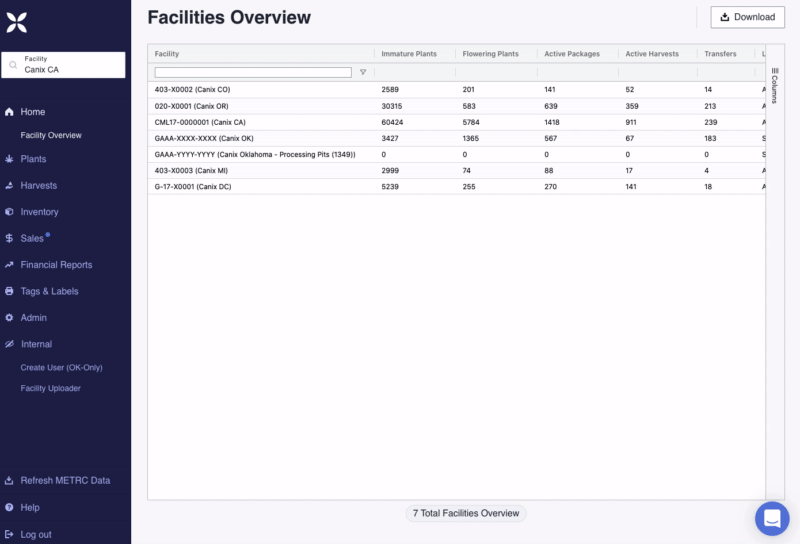 Next Steps
Once you've successfully connected your LeafLink account to Canix using the steps above you'll want to pull in your LeafLink orders and begin the sales process.
See this article to get started!
---
---